At Hardline Hearth & Home, we take tremendous pride in our work. Whether we're servicing your fireplace, updating its look or doing a fresh install, performing a gas line installation, updating or installing a fire pit, or doing a general fireplace safety check, our technicians always complete their work with safety and full integrity.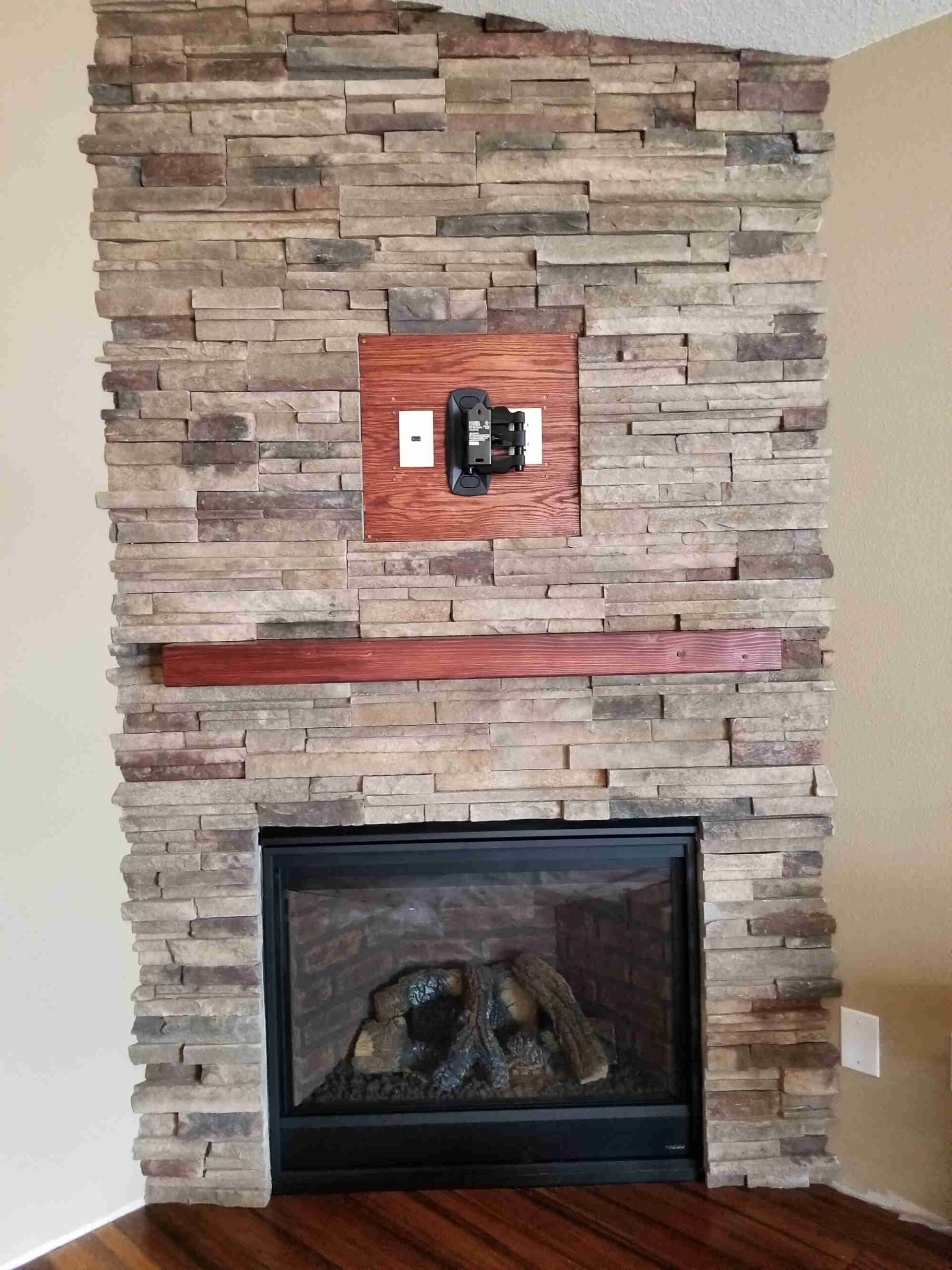 Updated Mantel & New Stone
This was a complete face lift for the fireplace. We upgraded to a premium stone and installed a custom mantel.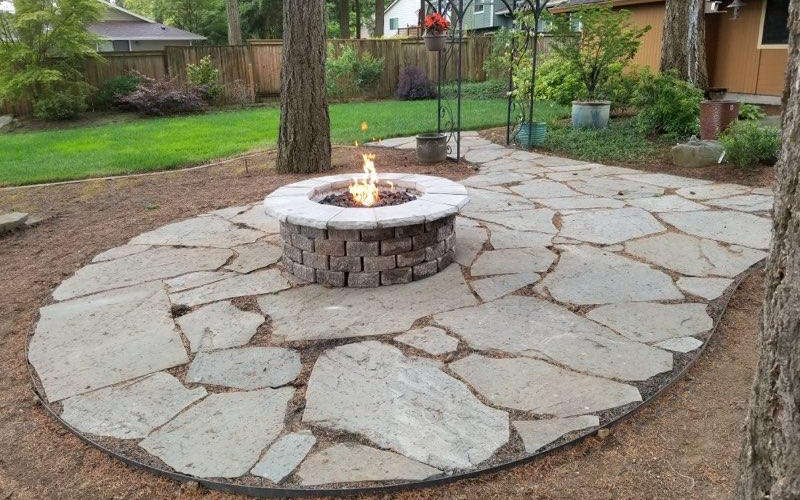 Custom Gas Fire Pit
This was a really fun project. We hooked up this customer with a new custom gas fire pit on top of their beautiful new stone path. Their backyard is now a very inviting spot.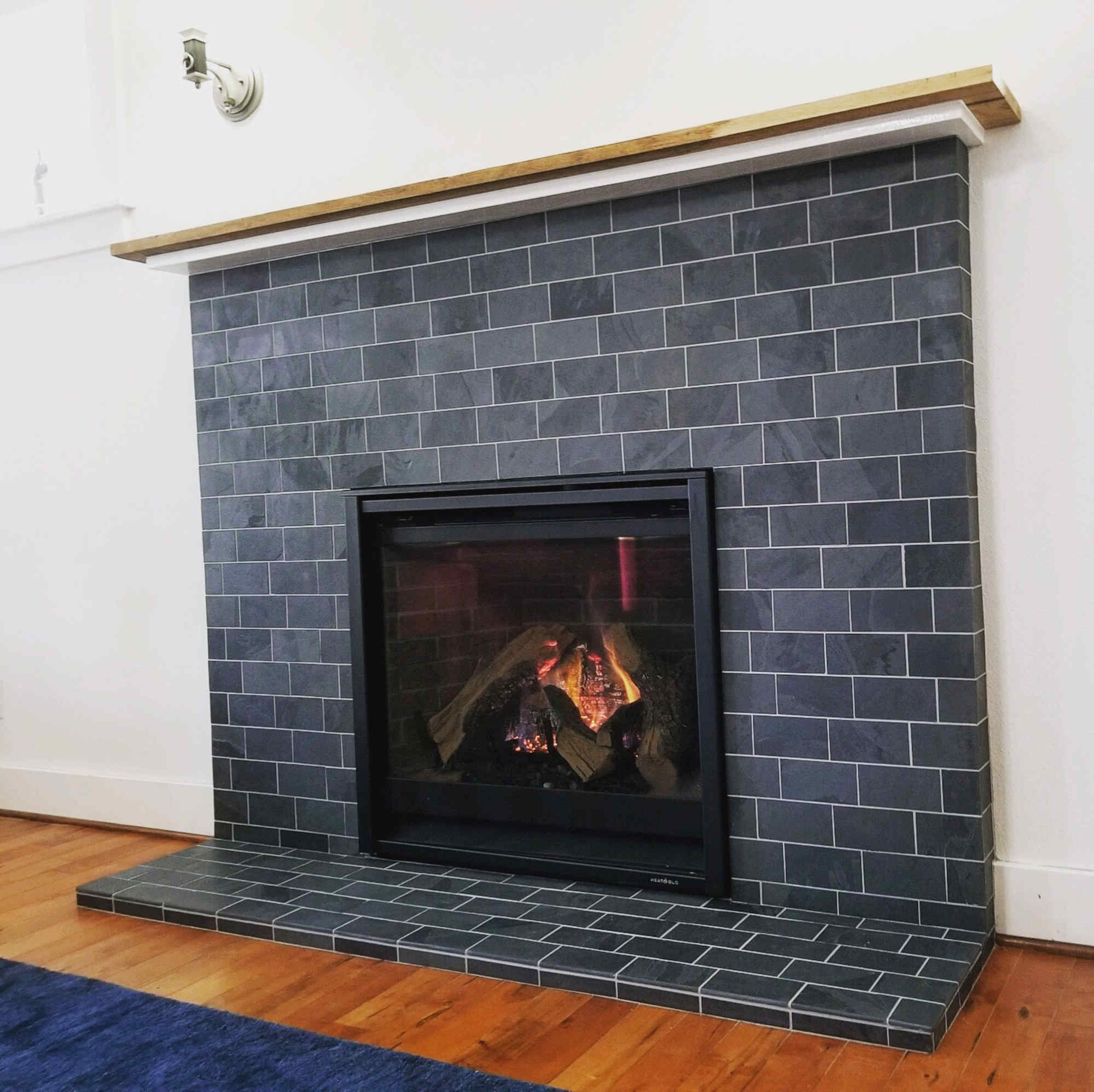 Slate Subway Tile and Mantel
This project began with a dilapidated brick fireplace in an old Portland home. 90 years later, it is a beautiful gas fireplace finished with a stunning slate subway tile and a custom mantel.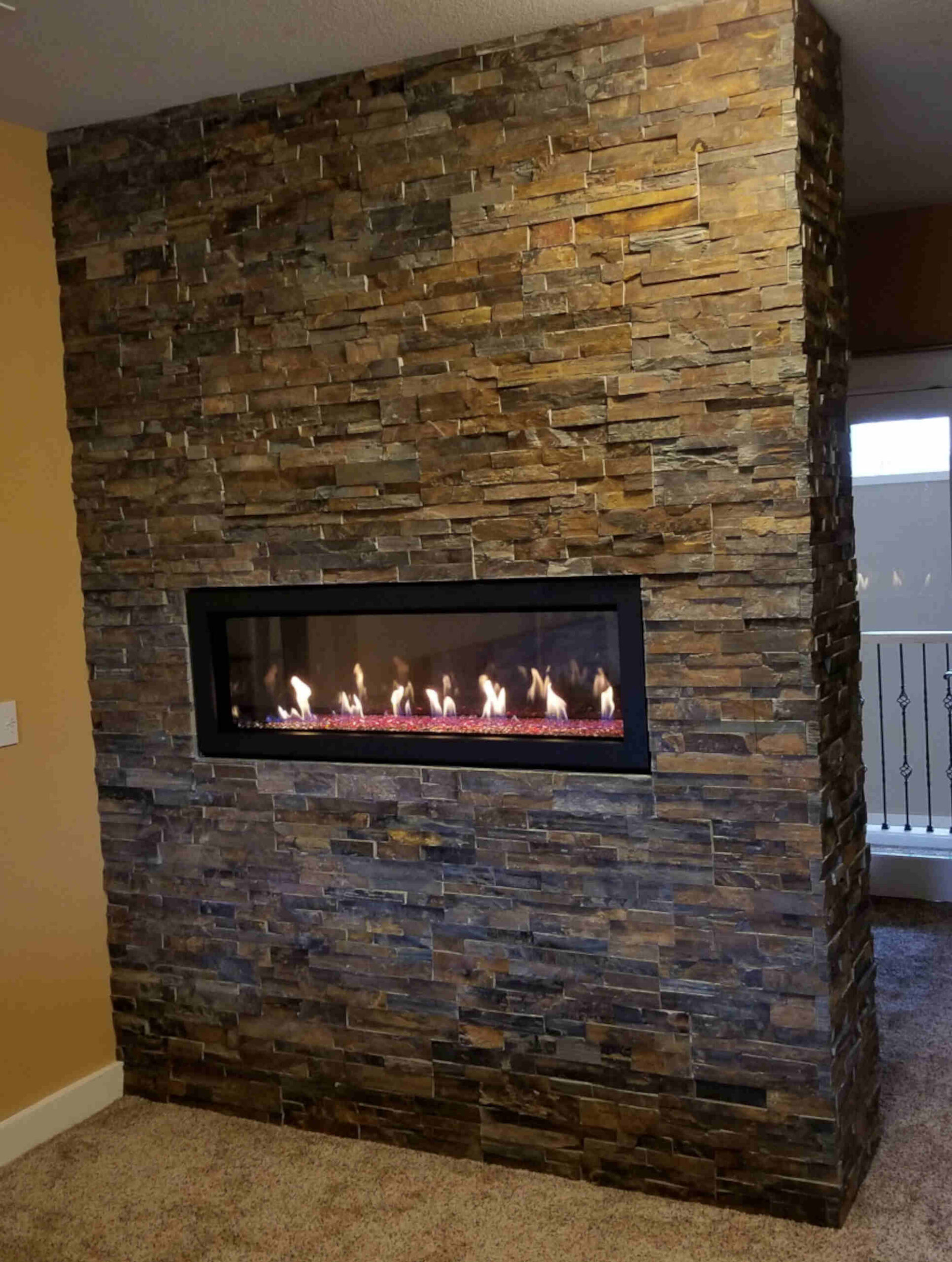 Room dividing, see-through warth
This project asked that we divide their master bedroom to allow for a sitting area. Adding the see-through fireplace amongst the full length stacked stone allowed for the perfect little private space that could be enjoyed from either side.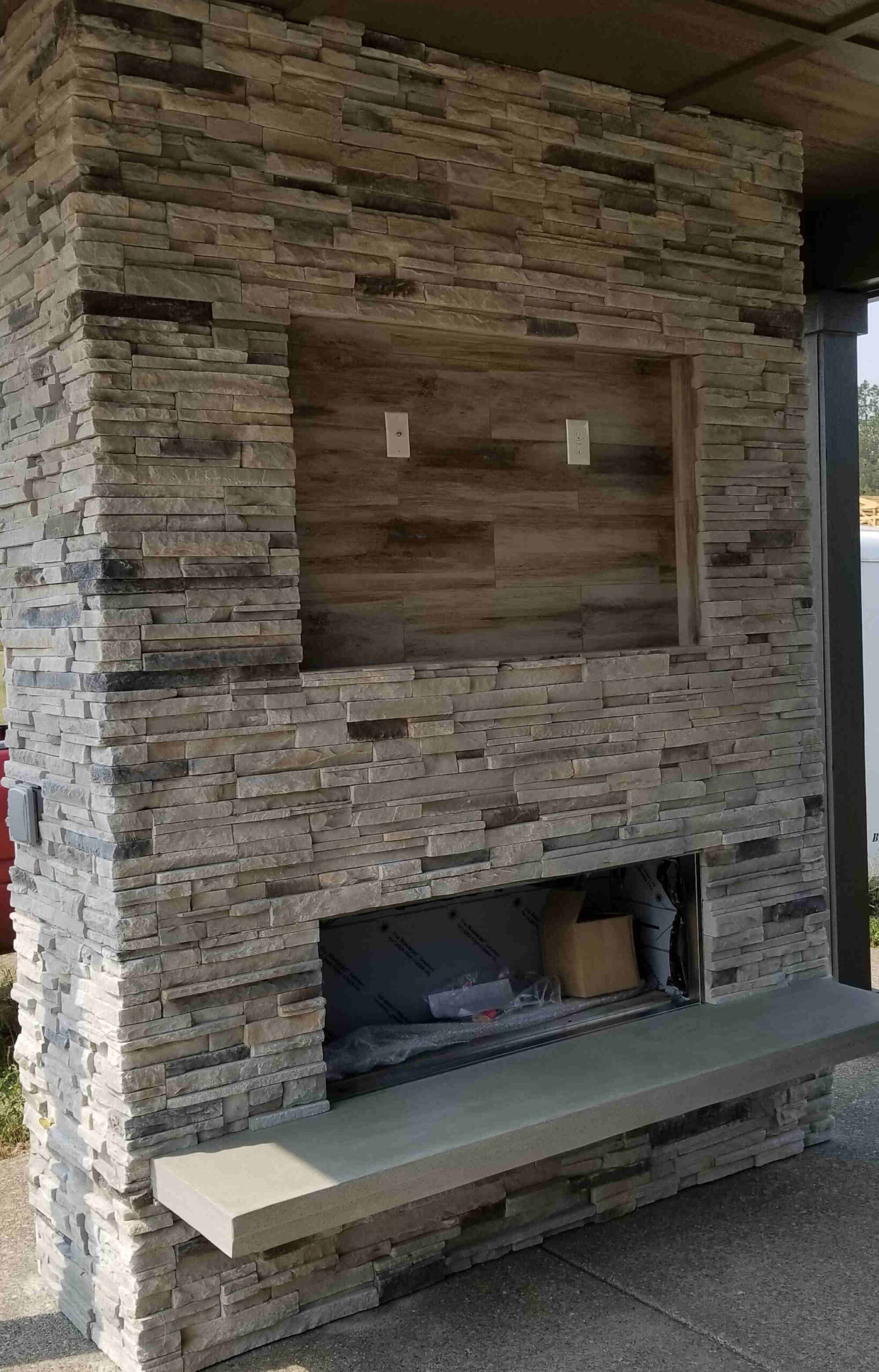 Outdoor gas fireplace with stacked stone and floating hearth
This back patio was plain and simple, so the added bonus of beauty and entertainment makes a huge difference. We framed in the new structure for the fireplace and TV and wrapped it in a rustic stacked stone. Finally, the concrete, floating hearth completes the look and function.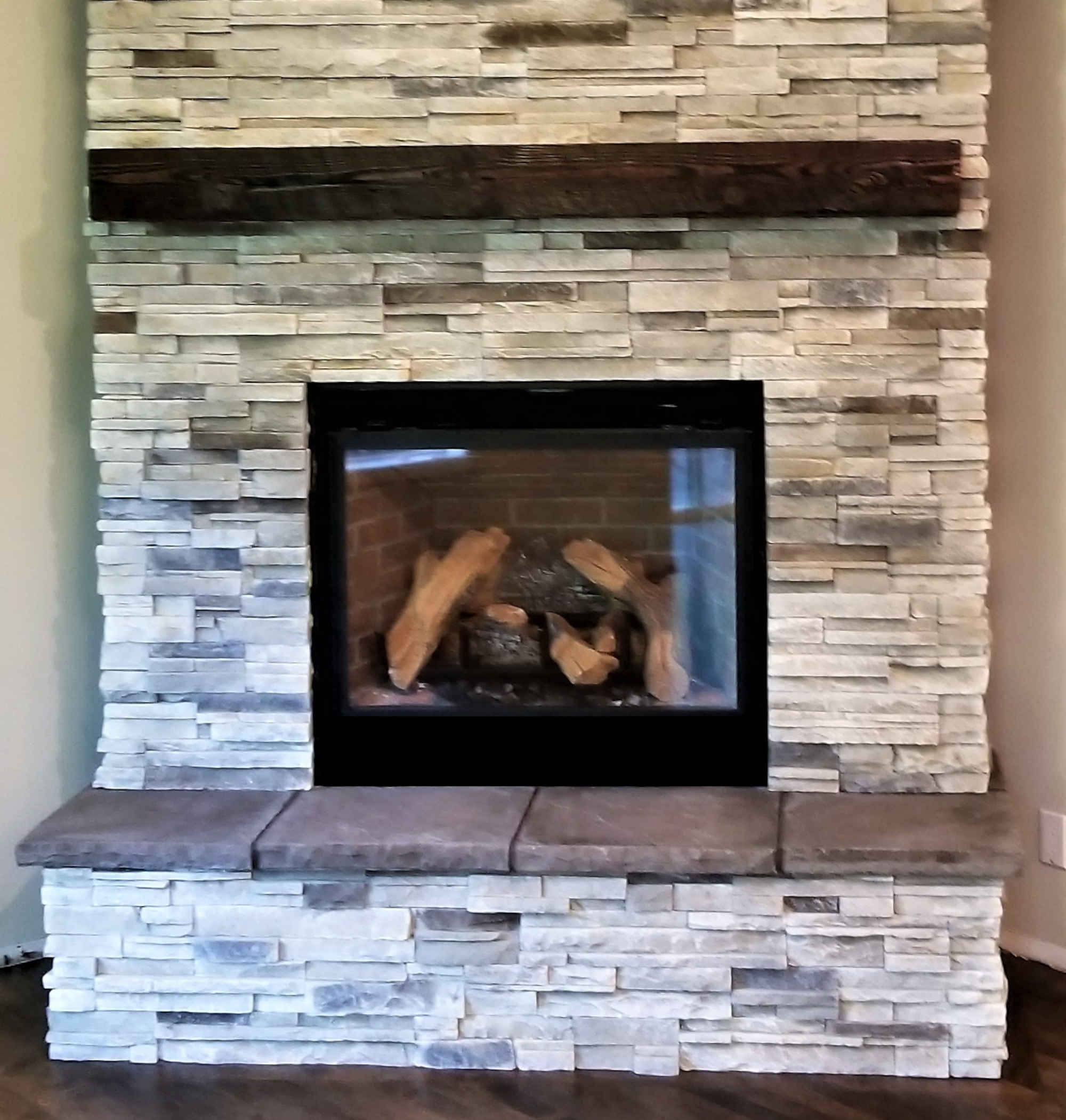 Newly built hearth and gorgeous stacked stone
Can you believe this used to be an empty corner? Here, we built out the hearth in front of the fireplace and installed the beautiful, bright stacked stone from floor to ceiling.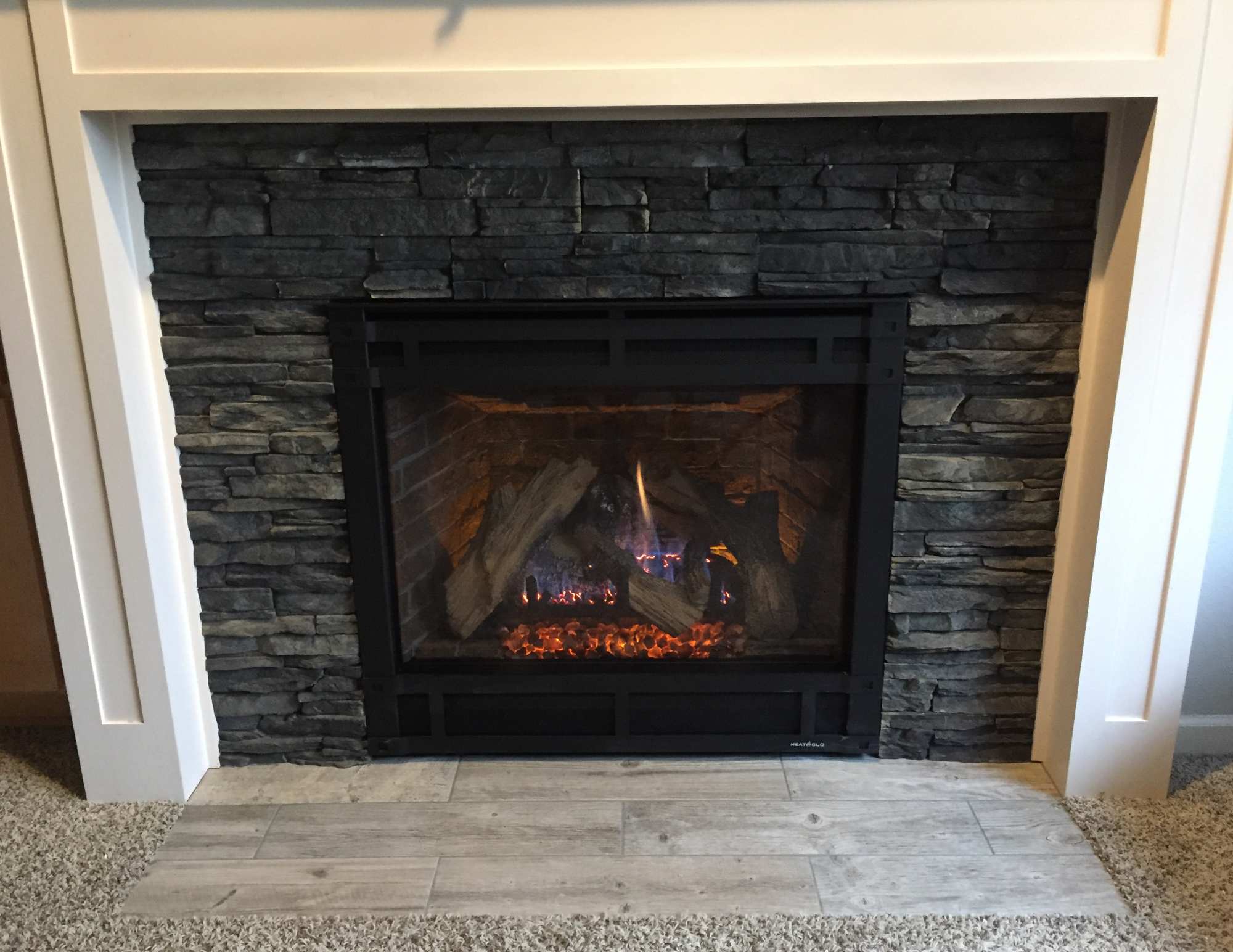 Dark stone surround with hearth
Stacked stone can be minimal too, and still make a statement. This dark stacked stone surrounding the fireplace makes it pop with a complimenting hearth in front.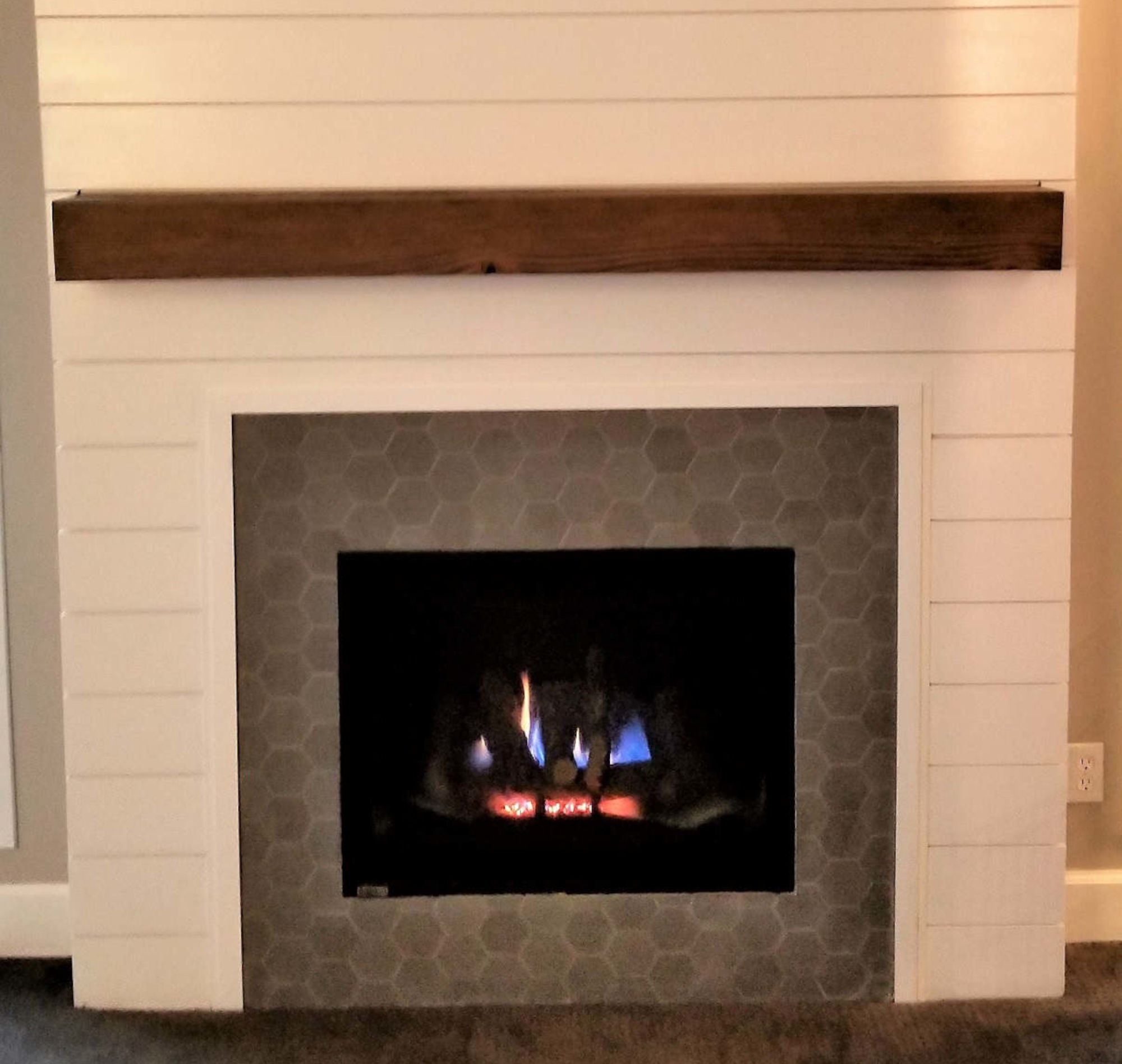 Shiplap wall with interesting hexagon tile surround
This trendy shiplap wall brightens up the room with a modern farmhouse feel. Using a small format tile like this gray hexagon tile adds a ton of interest around the fireplace.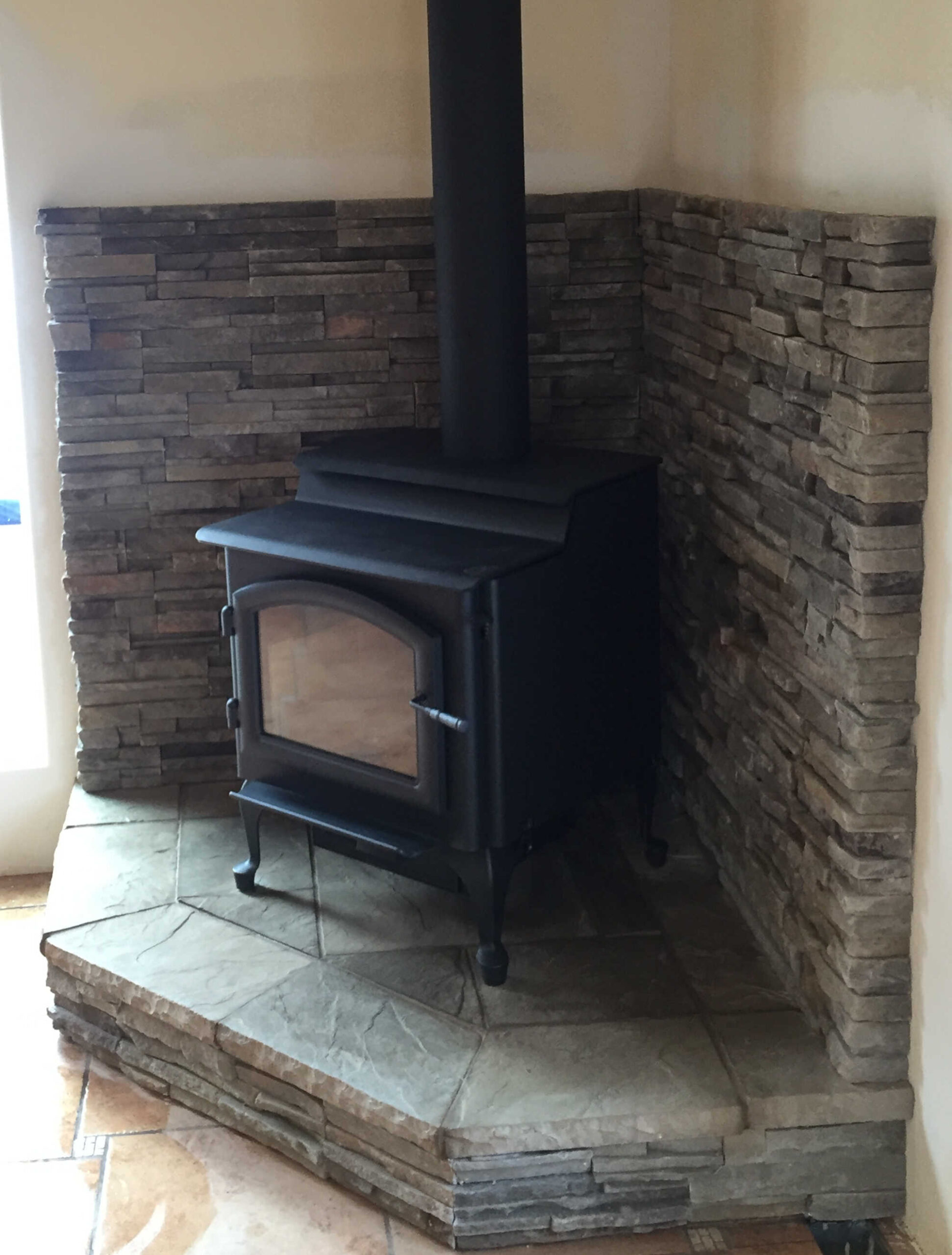 Stacked stone surround and hearth pad
This beauty provides function and style to the living space. Wood stoves put out a lot of heat and require a large hearth. Here, we installed a stacked stone behind, along with a large format stone hearth.